Read: My Letter to You
Hey, Mama -
My hat is off to you for picking up this guide and moving one step closer to caring for yourself. I know you've heard this a time or two, but being a mother is one of the most rewarding and exhausting roles and can sometimes feel like a thankless job. Constantly caring for others can do that to you.
Well, I'm here to tell you that it's critical to add yourself to the list of people you care for daily.
Can I ask you a personal question? How many times have you said or thought one of the below statements?
I don't have any time for self-care.

Our budget is tight and self-care feels extravagant.

There's too much to get accomplished, I'll care for myself later.

It's selfish for me to take time to myself when my kid/partner needs me now.

I don't have enough support to take care of myself.

My needs aren't important enough.
While those thoughts can feel like your only reality, I can just about promise you there's another way to live life. One where you don't feel as quite burned out, exhausted, resentful, and frustrated. A life where your needs are not only acknowledged but also communicated and supported, too.
Sure, there are days that are harder than others, but truly supportive and holistic self-care is a practice that you can carry and call on at all times. No all-day spa days or purchases required.
When it comes to motherhood and self-care, I believe that there are a lot of misconceptions around the act. Many view it as indulgent, expensive, and time-consuming. I've committed my life's work to proving that self-care is anything but that, and I hope this guide can help you understand that, too.
As a recovering people-pleaser and new mom, I know how you might be feeling right now. Take a deep breath and know that you are worthy of creating massive change in your life. Your self-care support starts right now.
As a self-care author and coach, I'm honored to hold the space for your transformation.
Thank you for believing in your worthiness.
With love,
Carley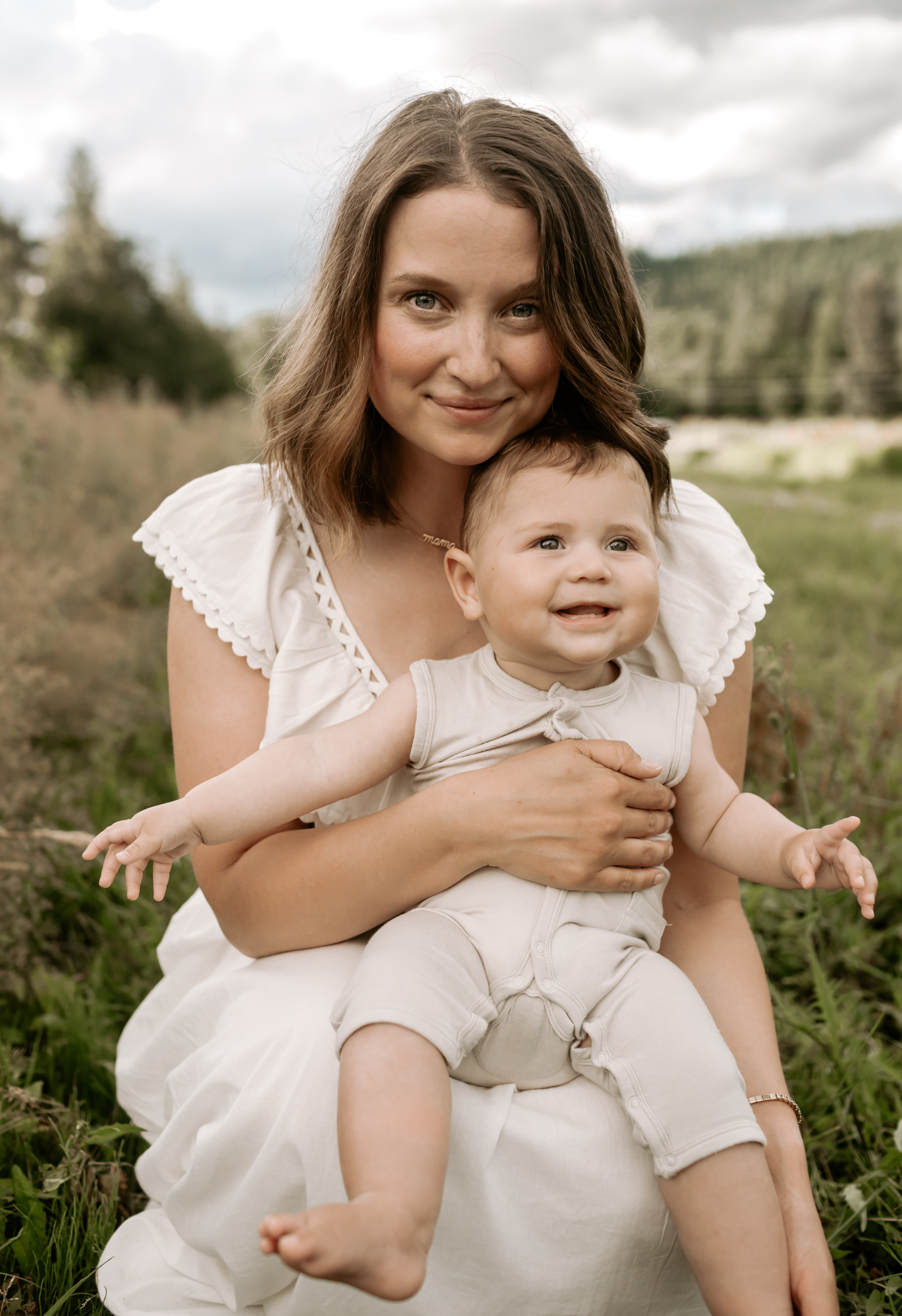 Complete and Continue